Women's History Month Profile: President Dana Hutton Forging a New Path at Southeastern College
March 6, 2019 / 7:20 pm / Sally Han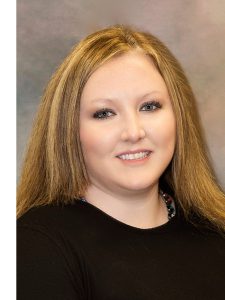 Southeastern College West Palm Beach President Dana Hutton seems made for collegiate education. From her first position in higher education to her current role leading the school's West Palm Beach campus, she has always endeavored to make an impact and always excelled in doing so.
Hutton's career in education began in admissions in at National College in Bristol, Tenn. Her drive for success was apparent from the beginning when she was named the school's rookie of the year for 2008. Hutton received numerous promotions before joining Southeastern College as the regional director of admissions in 2014.
Two years later, Hutton was tapped for her current role as president and hasn't looked back. She was instrumental in leading the campus through a reaccreditation visit and introducing two new programs – Cloud and Information Technology and Diagnostic Medical Sonography. Under her leadership, SEC West Palm Beach was named a finalist for the Florida Association of Postsecondary Schools and Colleges (FAPSC) School of the Year in 2018; and Hutton was nominated for FAPSC Administrator of the Year.
As a leader in the field of education, Hutton has been surrounded by strong, hard-working women her entire life. But like so many female leaders, she frequently looks to her mother as a role-model.
"My mother is the most selfless person I know, said Hutton. "She has always walked beside me, cheering me on and I am so grateful for everything she has taught me."
Her mother's altruistic leadership is evident in the way she manages the SEC West Palm Beach campus. A well-respected leader, Hutton continues to blaze a new trail at Southeastern College.
About Women's History Month
Each year, our nation celebrates Women's History Month to honor the contributions of women in American history. It is also an opportunity to pay tribute to women who have made a significant impact on Southeastern College and the lives of the students who have studied here. Nationally, the 2019 Women's History Month theme is "Visionary Women: Champions of Peace & Nonviolence." It is designed to honor women who have led efforts to end war, violence, and injustice and pioneered the use of nonviolence to change society.